Block "training-nav" not found
Training Videos & Podcasts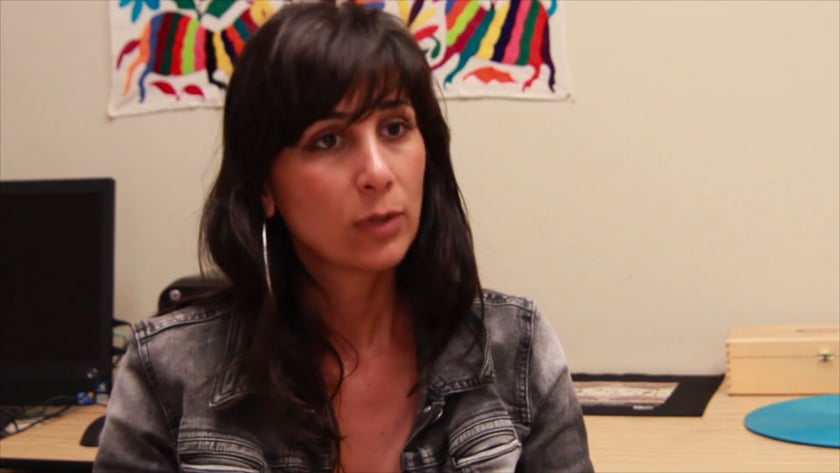 Ghayda Hassan – Guidelines for Working with Immigrants
Dr. Ghayda Hassan is a Professor of Psychology at the Université du Québec à Montréal (UQAM). She is one of the authors of evidence-based clinical guidelines for immigrants and refugees. In this interview she touches upon these guidelines with regard to the mental health of immigrants and refugees in Canada. She explains the reasons for which these guidelines are necessary. The health of migrant populations is often influenced by the same aspects of social determinants as other Canadians, though also by other determinants as a result of their migrant status. This includes constraints to social and economic integration, barriers to accessing social and health services due to language and cultural differences and the lack of social networks. It is important also to recognize that these different obstacles can have a significant impact on the mental health of immigrants and refugees in Canada.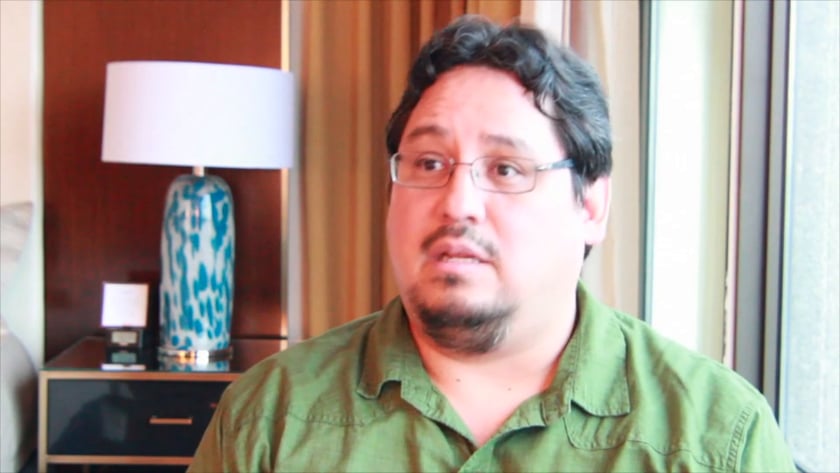 Joseph P. Gone on Cultural Competence
"We are all embedded in cultural processes and practices… we have a lot of assumptions and orientations that are cultural themselves these are not always shared with the people we work with."
Joseph P. Gone, PhD, Associate Professor of Psychology (Clinical Area) and American Culture (Native American Studies) at the University of Michigan in Ann Arbor talks about cultural competence: what is it, what is the relationship between evidence-based practice and cultural competence and how does cultural competence relate to mental health care and mental health care for Indigenous populations in particular?
For more information on Dr. Gone, please visit his website gonetowar.com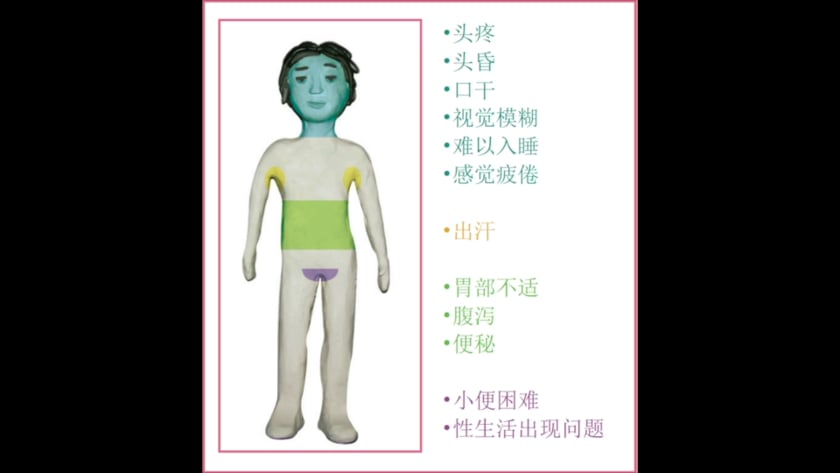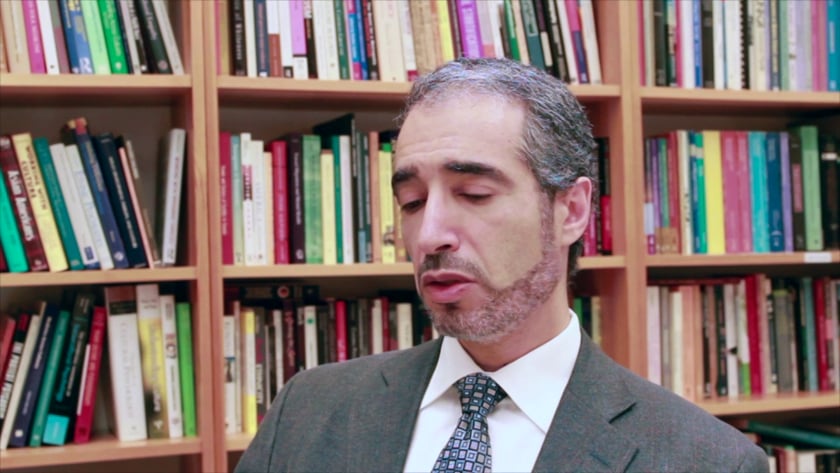 MedEd (in Arabic)
دكتور ياسر الدباغ يناقش النسخة العربية لكتيب "مد إد" . هذا الكتيب يساعد المراهقين الذين يعانون من مشاكل في الصحة النفسية في فهم الأدوية وأعراضها الجانبية، ويساعدهم أيضاً في كيفية متابعة هذه الأعراض و في متابعة تغيير الجرع
Dr. Yasser Ad-Dab'bagh discusses the Arabic version of MedEd, a booklet that helps teenagers with mental health issues to understand their medication and its side effects and to help them track their side effects, symptoms and changing dosage.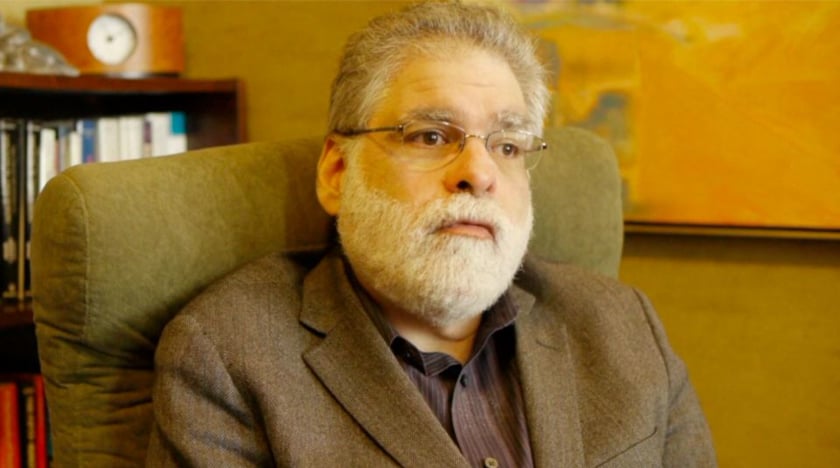 MMHRC Introductory Video
This video with Dr. Laurence Kirmayer, Director of the Culture and Mental Health Research Unit at the Jewish General Hospital, is an introduction to the goals of the Multicultural Mental Health Resource Centre (MMHRC) website.
Increasing Social Inclusion for Persons with Dementia and their Carers through Arts and Technology
Dr. Stefanie Blain-Moraes, Assistant Professor at McGill University's School of Physical and Occupational Therapy and postdoctoral fellow, Dr. Rossio Motta-Ochoa speak about their research project "Moving With and Tuning In". They discuss the in-action and cultural practices of social inclusion with persons with dementia and their carers that emerged from an ethnography conducted at a community-based organization. They also present two relationship-based interventions designed to enhance interpersonal connections and augment personhood in persons with dementia.
—
Stefanie Blain-Moraes, PhD, P.Eng. is an Assistant Professor at the School of Physical and Occupational Therapy at McGill University, and the Canada Research Chair in Consciousness and Personhood Technologies.
Rossio Motta- Ochoa, PhD, completed her doctorate in cultural anthropology at the University of California, Davis. A member of the Biosignal Interaction and Personhood Technology Lab (BIAPT) at McGill University, Dr Motta-Ochoa currently conducts ethnographic research about the implementation of the first managed alcohol program in Montréal.
Postpartum Depression and the Immigrant Population
Paola Ardiles, founder and network lead at BridgeforHealth.org speaks about postpartum depression within the immigrant population in Canada. What are some of the specific challenges immigrant women with PPD face? What services are out there to help and what do caregivers need to know about working with immigrant women with PPD?
Cultural Policy in Saskatchewan
Dr. Sadeq Rahimi, Assistant Professor in the Department of Anthropology at the University of Saskatchewan talks to Neda Faregh on his report "Towards Culture-Conscious Mental Health Services in Saskatchewan". Dr. Rahimi provides a review of Saskatchewan's state of legal policy and strategies. He concludes that given the rapid pace of migration-induced demographic changes in Saskatchewan, there is an urgent need for government policies that address mental health requirements of a culturally diverse population. He states that there is an absence of cultural awareness in Saskatchewan policies and identifies an acute need for culturally competent services and expertise across the province. Finally, Dr. Rahimi suggests a reformulation of health policies and regulations in a culture-conscious fashion.
Suicide: Stressors and Resources for Help (in Farsi)
Dr. Neda Faregh, Co-ordinator of the Multicultural Mental Health Resource Centre, discusses suicide: stressors and resources for help.
Suicide Prevention in the Immigrant Community
Neda Faregh discusses suicide within the immigrant population in Canada. What are the statistics on immigrant suicide and what are the stressors unique to immigrants? Dr. Faregh talks about how warning signs may be difficult to detect as idioms of distress vary within cultures and discusses some resources available for people seeking help.
The Clinical Ethnographic Interview: Opening Up the Diagnostic Process
"Depression questionnaires were never set up for the world's population. They were set up in the West"
Denise St Arnault, Associate Professor at the University of Michigan School of Nursing speaks to Alberto Sanchez about the Clinical Ethnographic Interview, a tool she developed as part of the diagnostic process that is language and category free. This method encourages the opening up of the diagnostic process in order for the patient to bring in their own cultural frame and not have one imposed on it by the clinician. She talks us through the tool which includes exercises to draw the patient's social networks, body map, and lifeline.
Schizophrenia and Social Defeat
There are many pressures when resettling in a new country: the stress of immigration, the search for employment, getting recognition for training undertaken in another country and dealing with a new language and culture. Inspired by a 2005 study conducted by Dr. Cantor-Graae that found that immigrants have a 2-3 times higher chance than the average population of developing schizophrenia, Drs. Danni Li, Lisa Andermann, and Samuel Law at the University of Toronto conducted a study to look at the relationship between feelings of social defeat and types of delusions within schizophrenia. In this podcast, Drs. Andermann and Law share their findings and suggest possible approaches to working with immigrants with schizophrenia; they discuss implications for immigration policy and post-immigration social policies.
Working For Recovery
Traditionally seen as a remission of symptoms, there has been a growing group of academics and people with lived experience with mental illness advocating for a new definition of recovery and a distinction between recovery and cure. In this podcast, Rob Whitley, Assistant Professor in the Department of Psychiatry at McGill University and Researcher at the Douglas Hospital Research Centre, shares his thoughts about the recovery movement. Recovery is defined by this movement as a return to a meaningful life even as some symptoms and challenges may persist. Dr. Whitley discusses different dimensions of recovery and how it may be defined in different ways by different ethnocultural communities.
Culture and Psychiatry
In this podcast, the Culture and Mental Health Research Unit team speak to Dr. Laurence Kirmayer about culture, psychiatry and the intersectional possibilities between traditional western medicine and local cultural practices in regards to healing techniques.
Mental Health and Cultural Realities
We are delighted to share with you our very first podcast with an expert and researcher in the area of literacy and health, Dr. Linda Shohet. A member of the MMHRC steering committee, Dr. Shohet has been the Executive Director of the Centre for Literacy in Montreal for over twenty years.
In this interview, she speaks to the importance of health literacy in Canada, how cultural realities and differences affect access to health care, and how new communication technologies are forcing us to update our understanding of the ways people consume and use health-related information.